Vans - Brystal Women's Snowboard Boot - Black/Wasabi
The Vans Brystal snowboard boot is the perfect out of the box boot for snowboarders who appreciate more bang for their buck. Riders looking for the instant gratification of quick function and reliable comfort as they focus on honing their skills without equipment hassle will love the Brystal.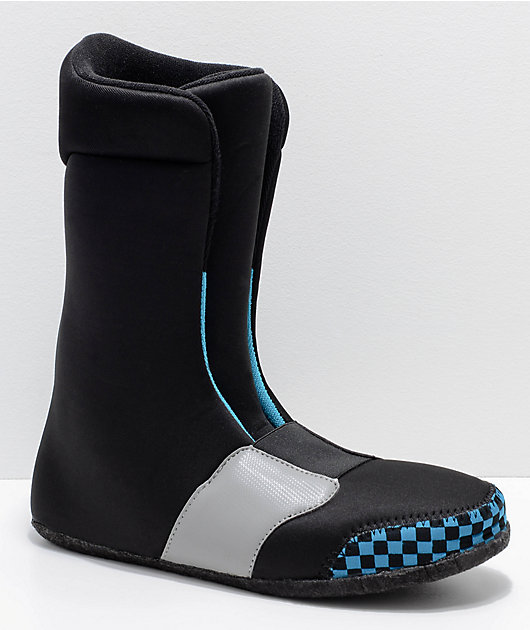 Flex Liner
For the rider who likes a little flex in their liner but can do without break-in delay. The Flex liner needs nothing more. Instantly perfect fit that rides on 50 years of footwear experience. Dual-Density heat moldable core, Closed seam brushed fleece cuff, UltraCush™ Lite interior cushioning layer, and Comfort Flex toe boxes.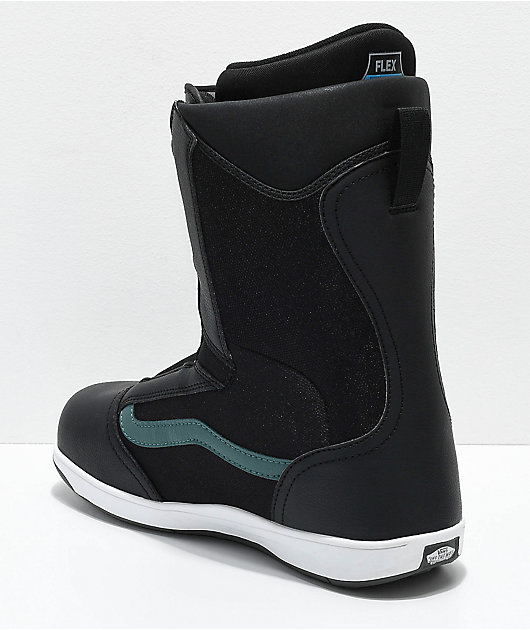 Liner & Footbed
 V1 Footbed - Vans has decades of experience using single-density UltraCush™ foam, its dampening capabilities have been proven time and time again. The same reliable stuff that can be found in Vans footwear brings its comfort and function prowess to the V1 footbed—and snowboarding feet everywhere.
Reverse Waffle Outsole - A Vans outsole means Vans grip, and the Reverse Waffle outsole has plenty. Bringing five decades of footwear experience to bear, this durable shred foundation absorbs impact, and optimizes feel and control.